August 18, 2017 / PEOPLE WHO USED TO BE OUR PEOPLE / Sara Wolbrecht / Luke 14:33 (25-35)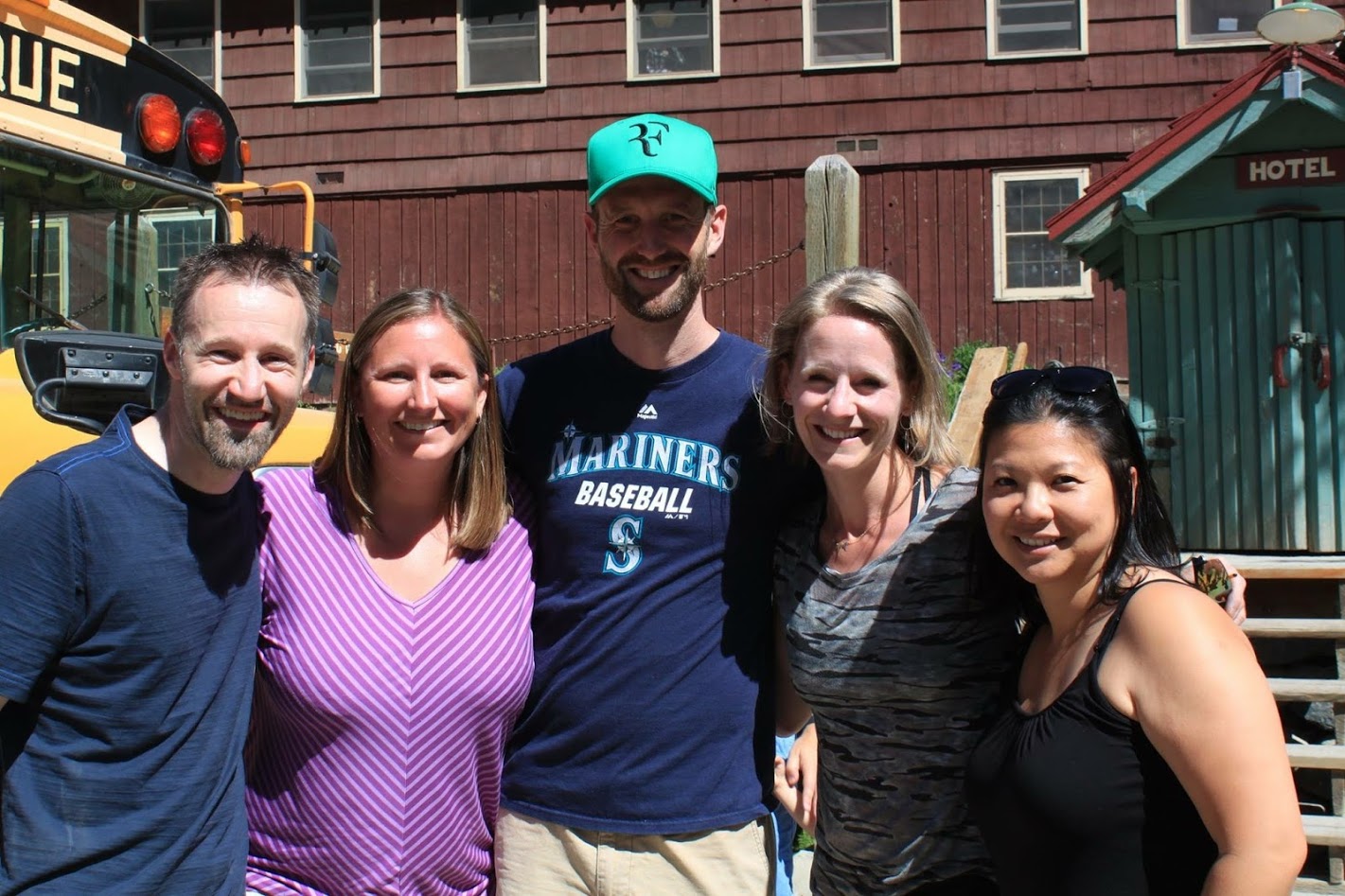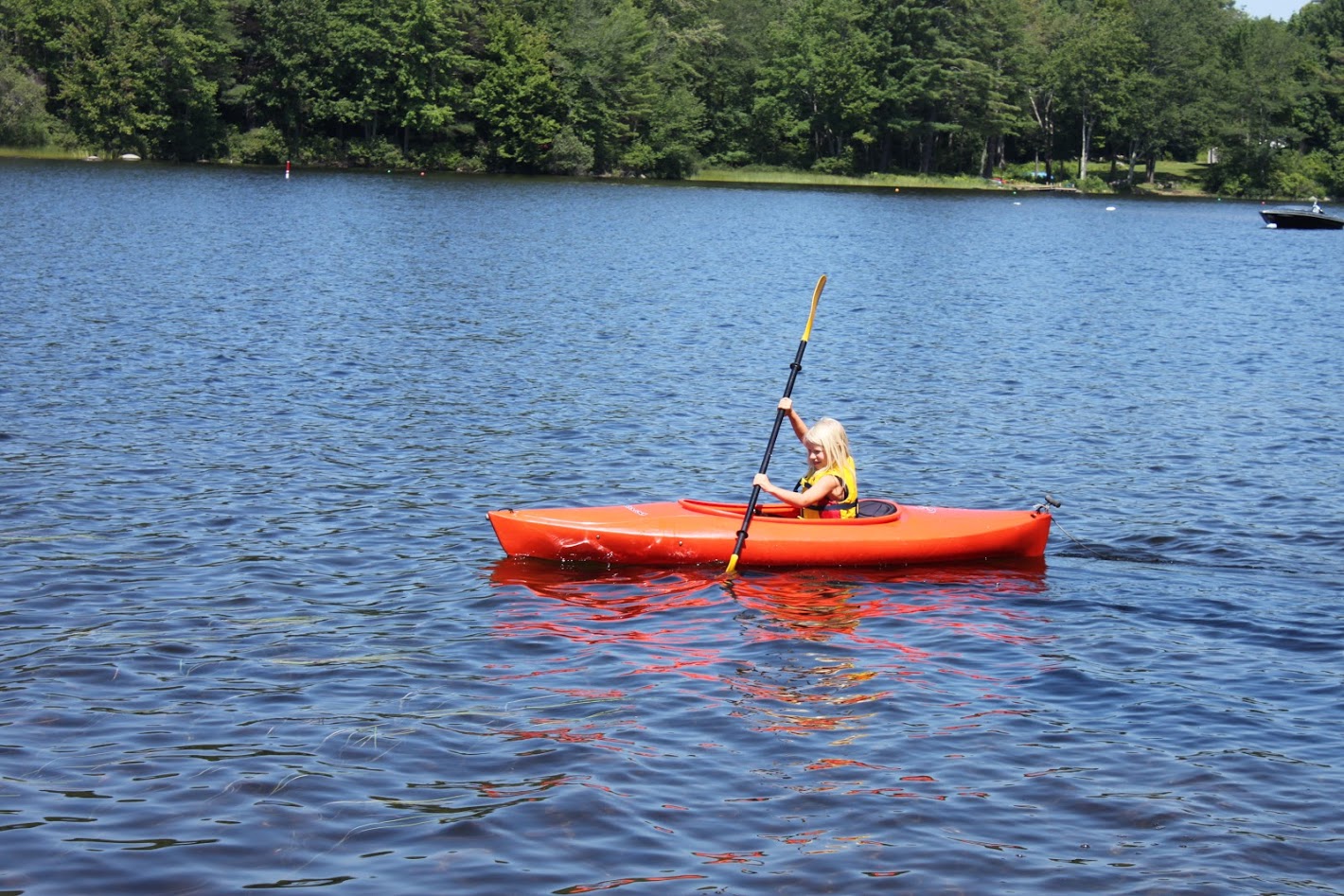 Jesus came to teach us to love story. To love the stories of others and to love our stories. And my friends, although I have not been hearing the sermons of this sermon series the last 12 weeks, I can tell you that the last 12 weeks of my life, this amazing gift of a sabbatical has been a time for me to remember to love my story. A gift I could not have received if not for your generosity and grace with me to be gone for three months. Thank you, thank you, thank you. I am so dang happy to see y'all. I have missed you.
I want to take this morning to share a bit about my sabbatical story ('cause a lot of you have asked about how my sabbatical was – here will be just a piece of the vast story I lived – the rest will seep into sermons and conversations for a long time).
This three month window of time, a sabbatical, when one is hoping to find renewal and perspective on their life – as it unfolded, I was surprised again and again by how I felt like it was an episode of that old show: "This is Your Life." Do you know this show? From the 1950s and '60s. Each week, an unsuspecting person would be surprised with the news that they are to be the featured guest. Then one by one, people who were significant in the guest's life would be brought out to offer anecdotes. Do you know about that show? Well, that was my sabbatical. Much to my surprise, all these special guests from throughout my entire life kept showing up coincidentally. It was awesome.
I want to share about this, share about the folks who I reconnected with as a way of sharing more with you about my story. My story, this story I have come to love, and then use that to frame an invitation for how we can all respond within our stories in a fresh way. And I want to call it a journey through a few of the People who have been my people. Sound ok?
So the first stop for us is to giggle about, is how during my sabbatical it just so happened that it was also: my 20th high school reunion. I am a Redmond High School Class of 1997 graduate – Go Mustangs! And not only did I attend the reunion, but I was on the planning team for it – I was a senior class officer in high school, no one tells you that you have made a commitment FOR THE REST OF YOUR LIFE. You have to plan all the reunions!
So I found myself planning this reunion with the other class officers. Having video calls and meetings at the Matador in Redmond with my reunion planning team. (reunion team pic) This team of five – Lisa, Jake, Amy and I had been in honors classes with each other all through high school and even junior high. I had asked Jake to a dance in high school, Lisa had been at my birthday party when I turned 4 (!) and we'd played soccer together. These people had been my people. They are now fabulous adult human beings with jobs and kids, and it is so fun to see that. But they were also acne-faced, awkward teenagers with me, with whom I'd had so much fun and life and homework – we were back together.
Planning this reunion felt like we were back at it, working on a class project together. And I kinda loved it. Because – I was reminded of how I liked school, I was pretty good at doing school – it was my jam. I was involved in sports every season and choir and math and science, and involved in my church's youth group, and had great friends, and I like doing assignments – it was fun to remember all of that.
Then the reunion itself, (entire '97 class photo) it was really fun. At Redhook Brewery in Woodinville, so many people to connect with and hear where they are now – which is so surreal to see how people have grown up. Like, one of the guys who had kinda been in the skater, druggie crowd – he has his Phd in Entomology. Do you know what that is? The study of bugs. And he was in South Africa for eight years and is now in south Seattle working at a startup that is making synthetic bugs as protein for feeding animals. Right? Anyone else gone to a high school reunion? Surreal! But being there that night and remembering my story with so many people. So many inside jokes and ridiculous things I'd forgotten, (me in photo booth pic) stories of soccer games and choir competitions and sneaking out of the house, and the infamous party at Melissa's house our sophomore year – so amazing to remember my story, and all these people who had shaped it. These people had been my people. So let's just goggle about how I got to enjoy my 20th high school reunion.
Also during my sabbatical: I was able to go to Holden Village, twice. Which is a big deal for a few reasons. Holden – if you don't know – is retreat center affiliated with the Lutheran church remotely located in the Cascade mountains, you go to Lake Chelan, leave your car, take a ferry to the northern end, get on an old school bus that takes you 12 miles up a winding road to a village that used to be a mining village until 1957. I spent at least a week there every summer of my life with my family (pic of mountains from chalet hill). So for me, the sights, the smells, the food, the rhythms of the day, the sound of the river – Holden is another home for me. One where there is no cell reception, internet, not even land lines. A big deal to be back. And a big deal to be back because Holden has been closed for the last five summers, and finally, finally, we could go back this summer, during my sabbatical, what a coincidence.
First, I went by myself for 5 days – (2 pics: me hiking) with my hiking boots, my journal and a stack of books, which is a whole sermon for another time. (family pic, then scroll through) And then over July 4th for a week with my family: my parents, my brother Steve and his family. Two trips to Holden!
And here's the thing – people keep coming back to Holden year after year. Of the 350 people there over July 4th, many of them I knew from Holden summers past, or from other times in my life. So I got to reconnect with folks. Some I hadn't seen in 25 years. You see, as a kid, and especially as a teenager, Holden is a wondrous place. Because: as a teenager, you go up for a week with your family and you just hang out with all the other teenagers. Playing pool, hiking, playing capture the flag, sitting around, staying up late and star gazing in a very safe environment where you can have a lot of independence. My parents joked about how we'd get off the bus and they'd say, ok, see you in a week! Which wasn't totally accurate. These friendships that developed over the week, became pen pals (in the days before texting) and many returned summer after summer. Including, one fun fact: anyone a fan of the show NCIS: Los Angeles? (Pic of Eric on NCIS) Eric Christian Olson - we hung out at Holden the summer of 1993. (Pyramid pic of Eric). I'm there in the middle, bottom of the pyramid. And his brother Dave who is his stunt double on the show. And my folks are still good friends with his folks.
And unfortunately, Eric didn't make it to Holden this summer – or many since the 1990s, because, you know, being famous, but a few friends did make it back. Like Nathan (pic of Nathan) – seen here in 1993. Nathan and his sisters Amy and AnneMarie were there with us for four summers in a row – through 1995, and we even hung out together a few times at their home in Everett. (pic playing cards). And what we did at Holden was play cards. Until the wee morning hours. Here is Nathan and Amy then – and here we are, this summer (pic at bus).
I had not seen Nathan and Amy since we all graduated from high school in the late '90s. Until my sabbatical – because, this is my life. Nathan is now a professional jazz trumpeter running a music nonprofit for at-risk young adults in New Jersey. Jason and Nathan and my brother and some other friends who are musicians got to jam out a lot (pic of them jamming).
After my teen years, Holden was also a place I spent a whole summer as a volunteer – after graduating from college in 2001, I spent that summer at Holden, working in Narnia, their morning kids camp program (June in the parade) (which being at Holden now as a parent, it is amazing that I can drop my children off from 8:30-12:15, Monday through Friday). But as a volunteer at Holden, I had such a great summer with others who were on staff. Including, Katie and Forest, who were married and had graduated from PLU five years before me. And Matt, who I had toured with in our choir from PLU – Forest, Katie, Matt and my brother Steve and others – they were my people at Holden the summer of 2001. And Katie, Forest, and Matt were all there this summer, too. (Pic of Monsons, etc). We didn't even plan it. We hadn't seen each other in 16 years, and we ended up there together, with all our spouses and kids. (I joke that this should be our Christmas card). Katie is now a professor of ecology and UC Santa Cruz, and lives near the beach. I mean, come on. So many people, who used to be my people, are HOLDEN people – and this is just naming a few of those who I connected with this summer. This is your life!
A week after returning from Holden (the second time), I flew to Thousand Oaks, California, near LA, to attend a week-long class at California Lutheran University – called Executive Skills for Pastors – focused on leadership, finances, entrepreneurship, marketing – it was awesome.
CLU's campus is only a mile from where my grandparents used to live. My mom grew up in LA, and her folks moved to Thousand Oaks when I was young. And so we would visit there many summers growing up, including one Christmas which was super weird to be out for a walk on Christmas day, and it's sunny and 78 degrees, and we're looking at palm trees while singing Silent Night.
Both my grandparents have died. My Grandpa Milt was a church organist and Lutheran School teacher, my Grandma Paula is one of the most compassionate people I've ever known – she raised 8 children. They were phenomenal people of faith and love – I'm so grateful they were my people. I had not been back to Thousand Oaks since I was there to say goodbye to my Grandma in 2009. Eight years. And I must say: isn't it breathtaking how the smell of the soil in the places that have meaning for us, just the smell of the dirt, the plants, unique to the climate of that place – how that smell is so deeply woven into our memory for the people with whom we share that place? I experience it at Holden, and absolutely every time we visited my grandparents – the smells of their home and neighborhood. Including, when we visited we would walk down the street to this canyon where we would walk and hike. Wildwood Park if you know the area – they lived right next to it. And as I was there for this class at CLU, after eight years, at sunset I went for a walk there. And I was moved to tears. (two pics of hiking Wildwood). To walk the trails my people used to walk with me. This is my life! ...It was powerful for me to reconnect with people who used ot be my people, even though they're not here anymore.
Then, for the final eleven days of my sabbatical, Jason and ours kids – we went to Maine and over to New Hampshire, to visit our best friends who moved to Portland last summer. (Pic of all of us) (My first real visit to the east coast!). Abby and Will, whom we met the day I moved to seminary, August, 2003. Who were engaged like, us, who were married the following summer, like us. Who figured out married life together once Abby became a pastor, like us. Who walked the rocky road of pregnancy and birth of two babies, like us. We have spent holidays, brewery festivals, beach outings, Lake Tahoe adventures, and now eleven days of family vacation together – at two different family cabins, and we lived to tell about it. Abby and Will, and their kids August and Greta, they are our people. (Scroll through remaining Maine pics) Here are some photos of our trip. It was a glorious time and both sad and wonderful to see the roots Abby and Will are putting down there, and how close they are to Will's mom and stepdad, which is such a gift. And so much reminiscing about seminary days and the ridiculous things we did together.
So do you see it? How this summer was so very "This is your liiiiife!" It was absolutely this journey with people who used to be my people. And this isn't even all of them – just some of the highlights.
I bring this all up because I want to name in this summer where I have been surprised again and again by the reconnection with people who used to be my people – I walk through all of this – because it was so dear to me to live through it and to say loud and clear, that to talk about what it means to love our stories, we must acknowledge that our stories are so deeply shaped by the people who are our people. Right? Our stories unfold, we become who we are with the people who are a part of our story.
Now just let that sink in, and hold it. Now to leverage this into something I think God has for us today, I want to hold this in tension with something Jesus says in Luke 14.
Luke 14:25-27 The Message
25-27 One day when large groups of people were walking along with him, Jesus turned and told them, "Anyone who comes to me but refuses to let go of father, mother, spouse, children, brothers, sisters—yes, even one's own self!—can't be my disciple. Anyone who won't shoulder their own cross and follow behind me can't be my disciple.
Did you hear that? Jesus goes on with a few examples of how we must count the cost of what it means to live this life of God, of love. But I find this passage challenging. Jesus is clear in so many places in the gospels that relationships matter, that we are to love and pour out our lives and so this almost sounds contradictory, how Jesus names here that taking up the cross, shouldering it, as we learn to live a life of love like Jesus did, that it means to leave behind the very people who are our people. Did you hear that at the beginning? "Let go" he says, let go of your people; if you refuse to let them go, you can't be my disciples. What does Jesus really mean here?
All these folks I have shared with you – the people who used to be my people – on the one hand they will always be my people. But on the other, they are no longer my people, because the season we had together ended. Because of graduation, because the summer ending, because Eric Christian Olsen moved to Hollywood, my grandparents' passing away, Abby moving to Maine.
Jesus is naming how following him, living through life means, we will transition again and again through the people who are our people. We let them go every time. We say the hard goodbyes. Just a few verses later Jesus says it again: "Simply put, if you're not willing to take what is dearest to you, whether plans or people, and kiss it good-bye, you can't be my disciple." Luke 14:33. We kiss people we love goodbye throughout our lives, throughout our stories. The very people who form us into who we are becoming. Over time we transition away from them. Because Jesus keeps calling us on to the new things he has for us.
So it's not eh, let go of that. Don't bother with those relationships. But Jesus names that every relationship we have – father, mother, spouse, even children – eventually we need to let go. It is acknowledging that every relationship is finite. Its knowing it at the start that when we choose to love, we're also choosing to suffer the loss of one day letting them go. Did you hear that? To dare to love, to let people be our people, means to accept the inevitable suffering of saying goodbye. That's the cross Jesus invites us to shoulder. The cross of loving deeply knowing that it is finite, that we will grieve one day.
But you know what? It's a suffering that's so worth the cost. It's worth the love. All of my people who used to be my people, the chance to reconnect with them this summer, was an overwhelming gift of gratitude – for the time and love and play and life I was willing to risk over the years. It was so worth it. Even with the visceral sadness that's there for what is no more. If anything, I wish I had risked even more love, been even more present, loved more freely, stayed up later for more card games at Holden, let Eric Christian Olson kiss me when he tried…and he did try. But to stand with them now, I wish I had risked even more.
And here's why this matters: there are people now who are our people, and one day, they will be people who are no longer our people. And the best thing we can do today, is not pull away to avoid the pain of loss down the road, or even to be numb and too busy to risk loving, but instead, to show up fully, vulnerably, for this is the season that they have been given to us, and we have been given to them.
In light to all of this, that would be my first invitation to you – to do the work you need to do to be able to love and be more vulnerable now, knowing that it is finite. You know, nothing much. Some light work at becoming vulnerable and present. And then I have two more invitations to offer you. The next one, is something that I found myself doing throughout my sabbatical. I found myself saying over and over again to these guests who kept surprising me, I literally said to them: thank you for being a part of my story. I felt so aware, because I was on sabbatical, of how I have been formed by the people with whom I have shared life. And I wanted to acknowledge it, even and especially when I don't see these folks anymore.
So with my reunion planning team, as we stood in the dark Matador parking lot after our first reunion planning meeting – I told Amy, Jake, Melissa, and Lisa – friends, being with you reminds me of so many good things we shared in high school – thank you for being a part of my story. I told them.
At Holden, as I stood beside Railroad Creek throwing rocks with Nathan and Amy and my brother Steve and our gang of children – I told Nathan and Amy – the time we had together as teenagers was pretty spectacular, so much fun. Thank you for being a part of my story.
As we sat in the Holden dining hall sipping coffee and talking about faith and life while our kids were in Narnia – I told Forest and Katie – I am so glad for the summer of 2001 – thank you for being a part of my story.
As I walked through Wildwood Canyon and drove by my grandparents' old home in Thousand Oaks, CA – with deep gratitude for the family and soil I come from, I prayed to God and said: Thank you God, for my amazing grandparents, their legacy, and that my story is the continuation of their story.
And as Abby and I drove behind Will and Jason in the car ahead of us, headed to a cabin on a lake, I told her – thank you for being a part of my story.
And so my friends, I want to commend this practice to you. The practice of saying: thank you for being a part of my story. I wonder, over the course of the last 20 minutes – which of your people, current or past, have come to mind? Please make note of them, write it down, the people who were your people in high school, or at your own camp experience, or college days, or who you raised kids with, or your buddy you used to do yoga with – maybe it's someone you have been thinking about recently. Who are you thankful for – for being a part of your story? This week, and in these final days of summer – would you take some time to say to them: thank you for forming me and being a part of my story? You game for that challenge?
And then, the final challenge, is to keep paying attention to these names, these people who bubble up in your story for the next two weeks.
Because: when we're back here on Sunday morning of Labor Day weekend, we're going to have an open mic time to hear from each other – from you – about the stories and signs of what God has been up to in our stories. Maybe you could share about some of your people and how they've shaped you. Maybe you could speak about what you've been doing and learning and growing through over the summer. Maybe you'll share of what's hard right now so we can pray for you and support you.
The story sharing will actually begin next week, as we'll hear from Jenny and Sean Boyer. The Boyers have been coming to Salt House since December, they are our people, and they have had an incredible journey as their people, their family has grown through the process of foster parenting and now adopting. And they're going to walk us through that crazy journey, so that we can hold their story with them, and celebrate what God is doing in them. And then the week after, we'll keep those stories going as we create space to share together. You excited? I'm excited.
Although I have already gone too long, I want to close with one final word. My friends, you know what? You are my people. We are each other's people. And this amazing gift of co-creating a community with God, together – this is becoming one of the most defining seasons of my story – and I hope it is or will be for you. One of the great gifts of my sabbatical was to grow in love and appreciation for each of you – thank you for showing up, for saying yes to what God is doing in us and for the sake of homelessness on the Eastside, for rolling up your sleeves and getting to work. We are writing a story together with God – and it is a good story, our story, the Salt House story. Thank you, thank you, thank you. My hope and renewed commitment to you as your pastor is to lead and love as deeply and vulnerably as best I can knowing that we will only be each other's people for a finite amount of time. Oh, I plan to be here at Salt House forever – but we know even this won't last. Let's love like it's going to end – picking up that cross and following where Jesus leads us, together. Salt House, thank you for being a part of my story. I love our story, together. Thanks be to God. Amen.